MICPA has been released, which is the software that converts photos and images into block art and allows automatic building on Minecraft!!
All Minecraft editions are supported.
MineCraft Pocket Edition (PE) : Supported
MineCraft Java Edition (JE) : Supported
Supported platforms are Windows/Linux.
Install on your platform
Install MICPA on Windows / Linux.
Linux ver has not been released yet.
Windows version
Get it on Microsoft Store :
ms-windows-store://pdp/?productid=XPDFGBVG1G8PMG
or
https://apps.microsoft.com/store/detail/XPDFGBVG1G8PMG
If the Store application does not launch, do a keyword search for "MICPA" on the Microsoft Store.
Linux version
Has not been released yet.
Pending…
Screenshots of the software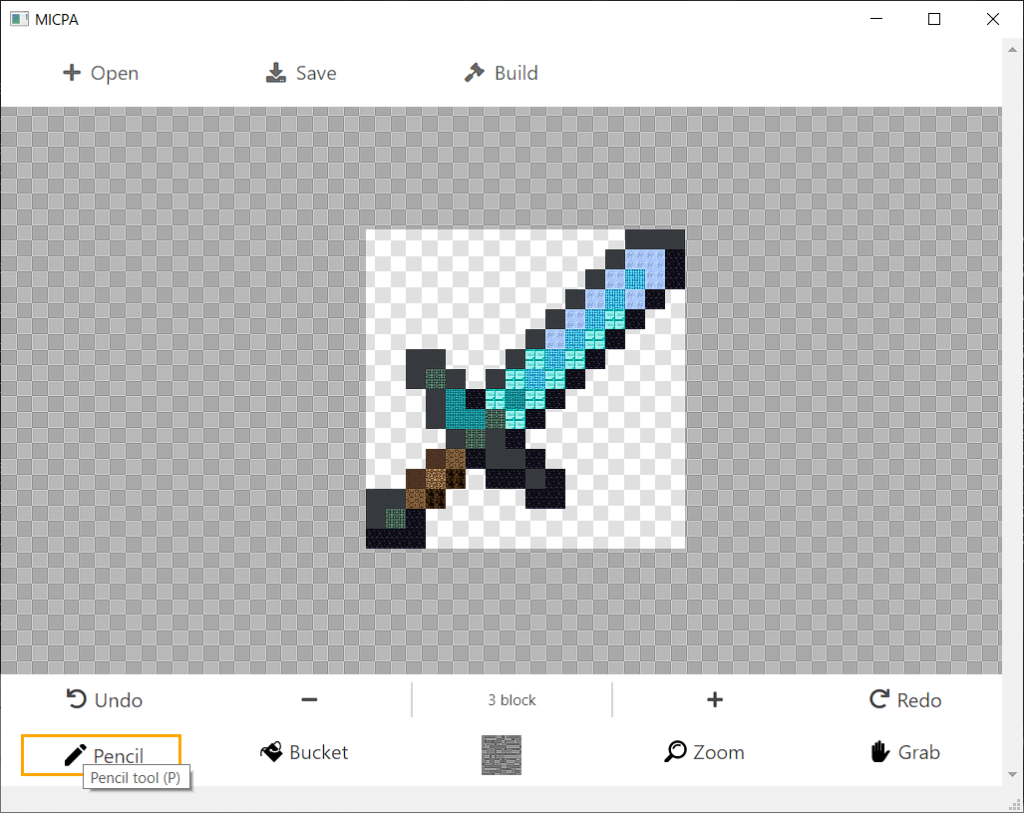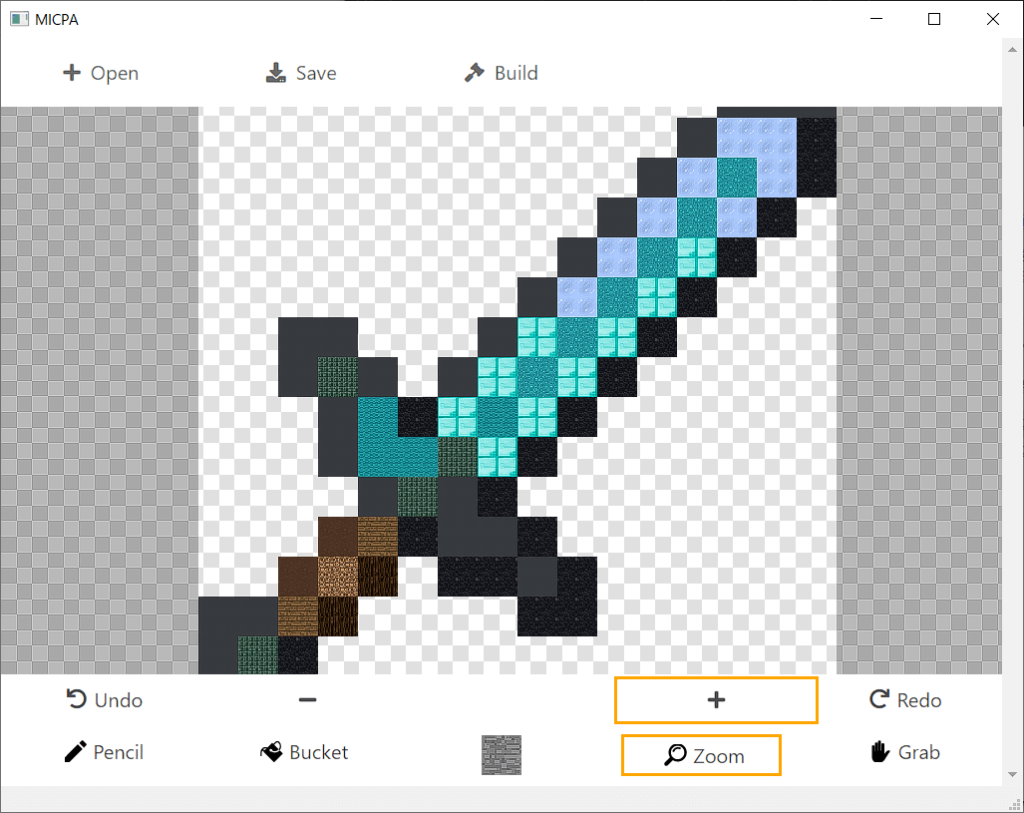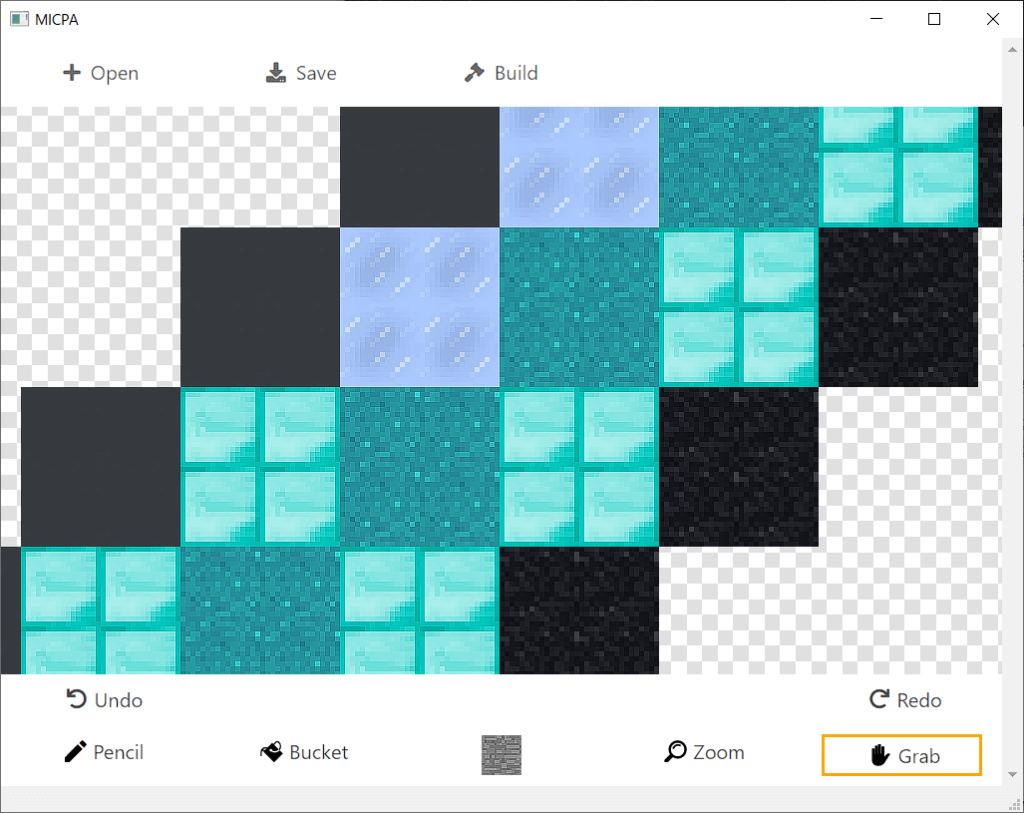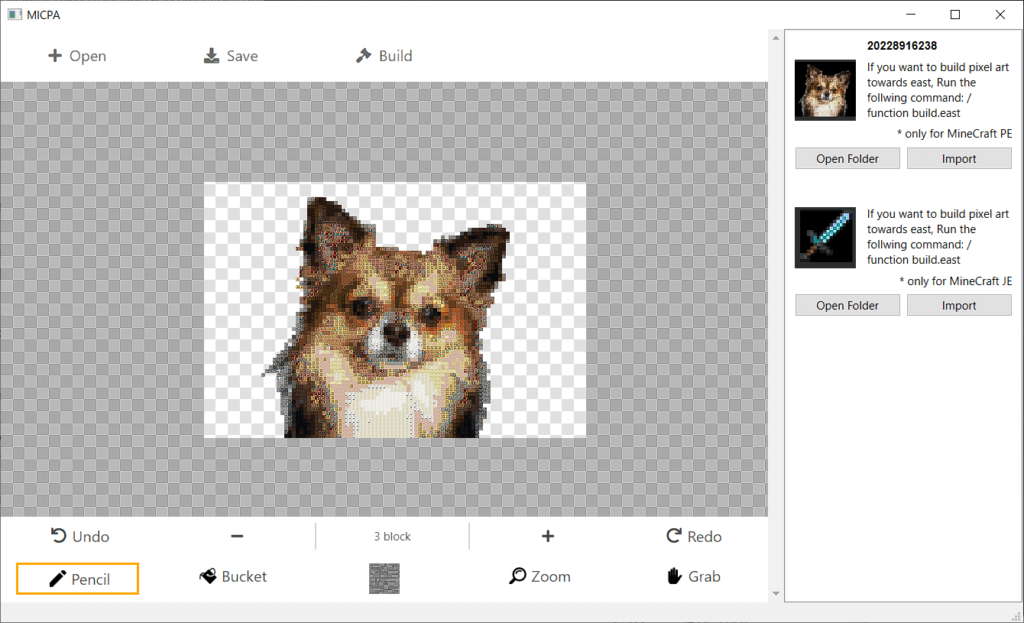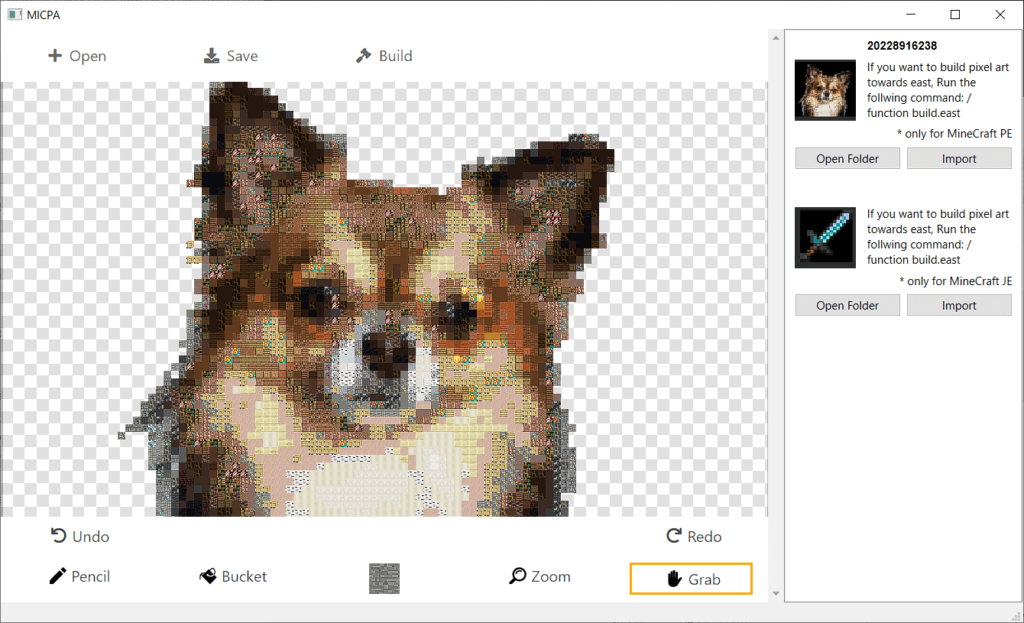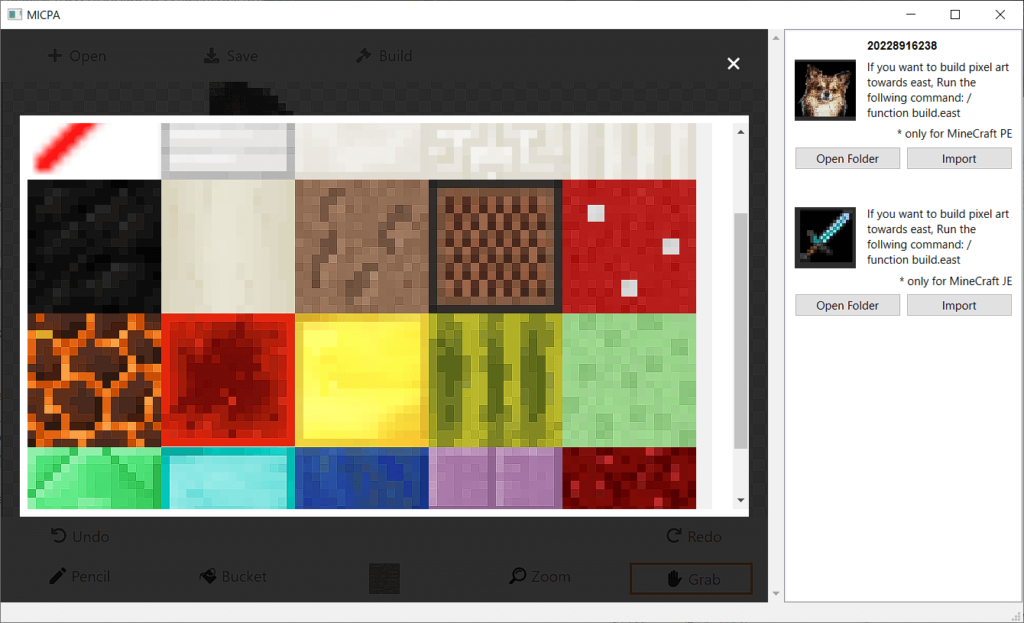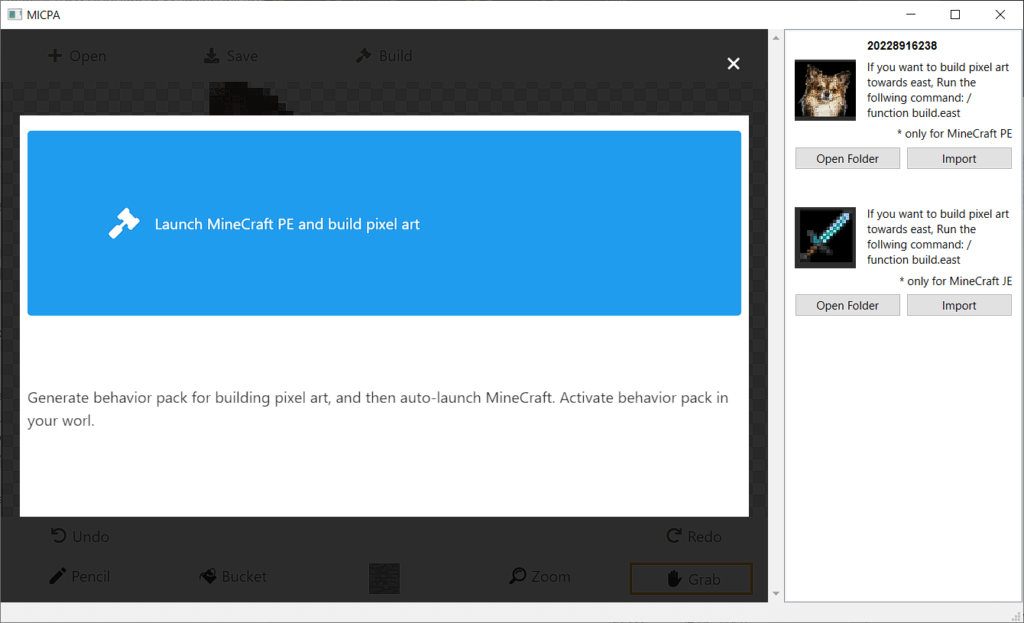 ——————–
How to build blockart on MineCraft
1. Convert your photo into blockart
Try the following steps :
Select a photo file from your PC. Supported image formats are *.png and *.jpeg
Set options. You can change blockart size, block types and minecraft version etc before conversion.
Start convertion to block art
Edit block art if you need. You can edit the blockart with pen and bucket tools.
Save block art as a mcpack (behavior pack) for Pocket Edition or datapack for Java Edition.
Enable the generated behavior pack or datapack on minecraft. If you have Pocket Edition, install of the behavior pack will be started automatically.
The conversion from photo to block art doesn't take time at all. The image format that can be converted is PNG/JPEG, and any image can be converted to block art if it fits those formats.
2. Build blockarts using generated command
This software generate a behavior pack or datapack to build block art on MineCraft. Don't forget to enable the behavior pack in your world. If you want to build block art towards east (west, north or south), please type the following command in your minecraft world:
Towards east : /function build.east
Towards west : /function build.east
Towards south : /function build.south
Towards north : /function build.north
Note that the software generated behavior pack builds the block art. In addition while building block art, please don't move yourself.
Release note
Version 1.1.0
Released at : 2022/10/21
What's new in this version :
Generate block letters
Build block letter on minecraft