Description
Software license key for MICPA (Windows or Linux).
Purchasing a license key gives you unlimited and permanent access to all features.
How to activate license key
After purchasing a license key, you will receive an e-mail to your e-mail address with your license key.
For example :
Thank you for your purchase.

Here is your license key.

LICENSE KEY : c7fc95d5dfa9fdba2o6593764ef61e84

By entering this license key in the software's license registration dialog, you can have unlimited access to all features.
Activate the license key on the software :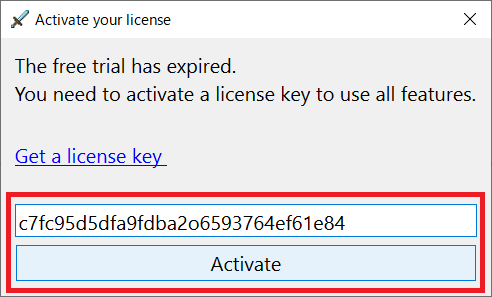 Valid on only one device per license key. If you need licenses for multiple devices, you have to purchase license keys for that number of devices.